Do your intestines tolerate the shop bought bouillon? If yes, then you can consider yourself lucky. If not, you can consider yourself lucky too because I will share with you a recipe for the best homemade chicken soup ever ;-)
What ingredients are needed to make the soup
Chicken – the best would be from a farm, freely hopping and eating organic feed, such a little happy guy :D
Carrots – 2
Parsley root – 1
Onions – 2 small
Leek – 1
Green celery or root celery – 2-3 stalks
Bay leaves – 2 big
*Allspice seeds – 5-6
*Black pepper seeds – 5-6
Salt – a generous pinch
Parsley (green) chopped
Water – about 2-3 liters
Optional: rice noodles
! *For Autoimmune Protocol leave allspice and pepper seeds out.
..and appliances
Big pot
Cutting board, knife to peel and cut vegetables
Colander to wash vegetables
How to make the chicken soup
I place the entire chicken (cleaned from the internal organs) in a pot with 2-3 liters of cold water and a pinch of salt & I start cooking it on a middle gas pit.
While chicken is being boiled I peel, wash and cut vegetables. I add them to the chicken when the meat is already boiled (after an hour or so) and I continue to boil. At the same time I also add the bay leaves, allspice and black pepper. I let it all cook for 2-4 hours on the smallest gas pit. The longer it cooks the better quality bouillon it is.
Afterwards, I remove chicken gently. It falls apart because the nutrients from joints and other connective tissues are well dissolved in the bouillon. I clean the chicken from bones and skin and place the cleaned meat back to the soup.
I serve it hot with fresh green parsley leaves and rice noodles. It is very healthy to drink as well.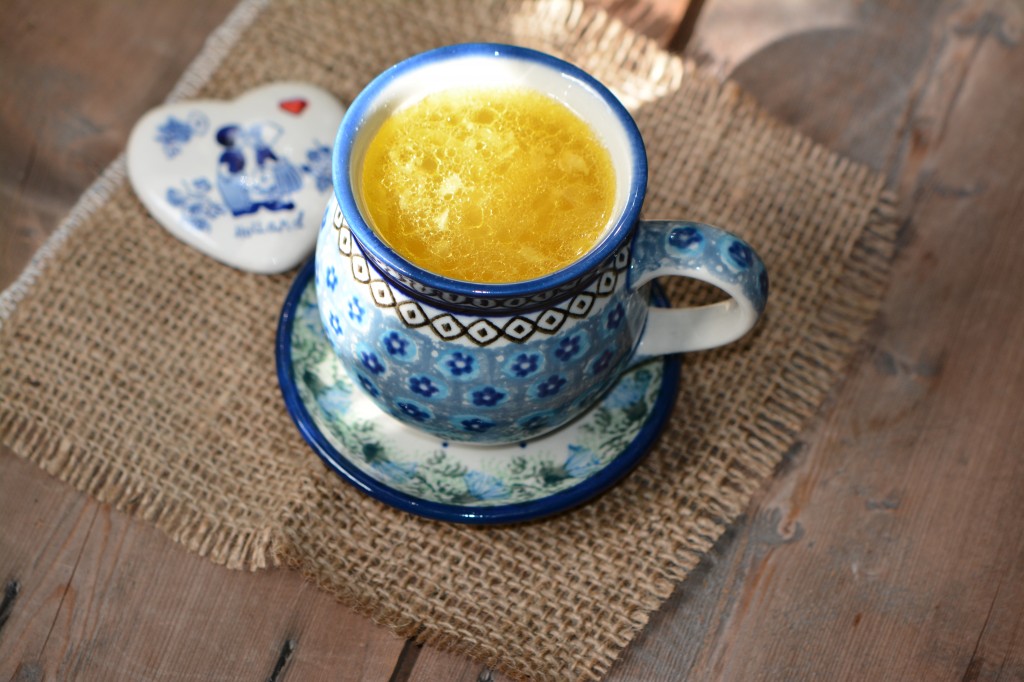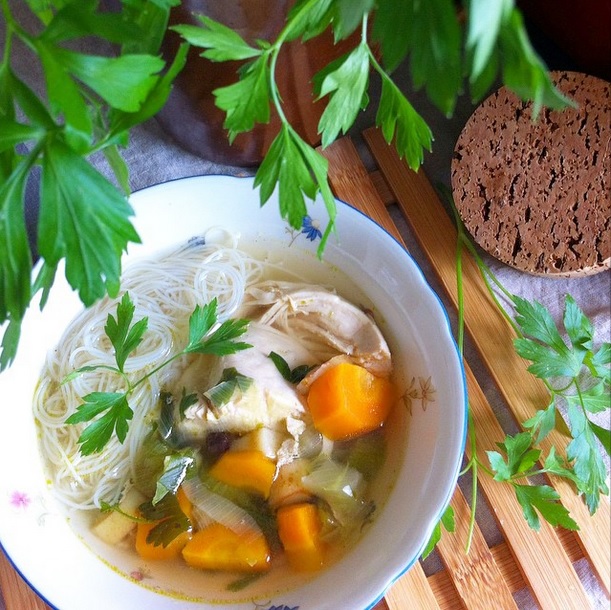 I wish you Happy & Healthy cooking!
Kati xxx