Do you know the cookbook 'Plenty' of Yotam Ottolenghi ?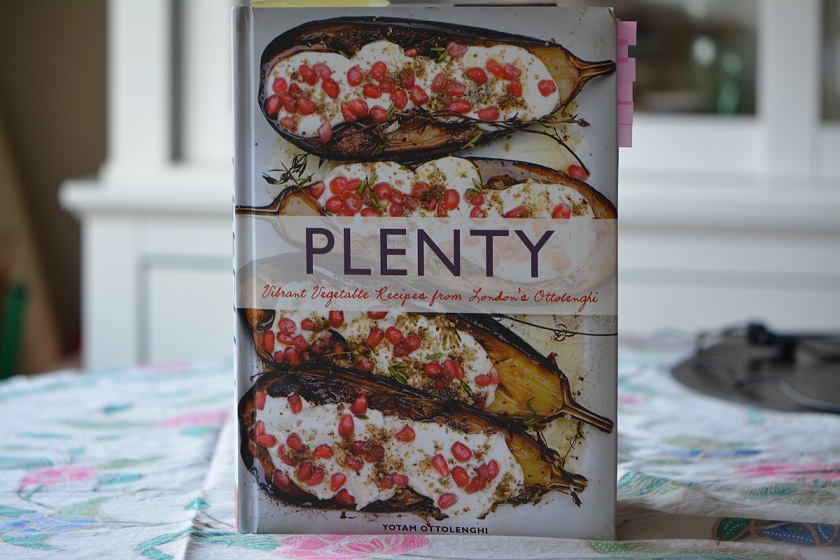 All recipes in this book are vegetarian (some contain eggs and dairy products). I was inspired by the 'Royal Potato Salad' which originally is made with potatoes, green peas and quail eggs and I created something similar – Potato Salad with Pesto and Fava Beans.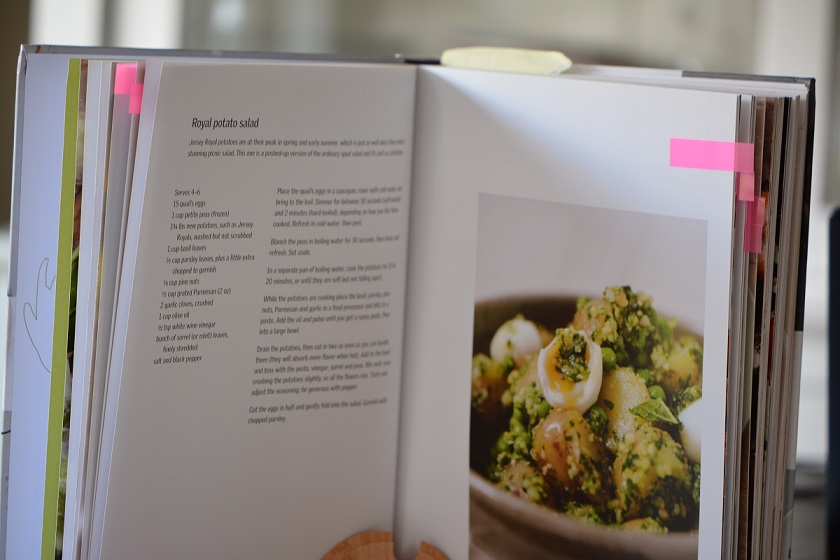 What do you need
Ingredients
Boiled potatoes – as many as you want
Basilica leaves – 1 cup
Pine nuts – 1/3 of a cup
Olive oil – 1/3 of a cup
Salt – a pinch
Parsley – fresh chopped; as much as you like
Fava beens – 1 cup (I bought frozen)
Appliances
Water boiler
A bowl
Kitchen processor
And how to make it..
Boil water and pour it over the frozen fava beans. Let it rest for 10-15 minutes
Cut boiled potatoes (still warm) in chunks
Process pine nuts with basilica leaves in a kitchen processor. Pulse until a pesto is formed.
Peel fava beans with your fingers. You can watch a video that shows how to do it :-) (Just squeeze it).
Mix all ingredients together and sprinkle it with salt and olive oil. Be generous with the olive. If you use a good quality olive it is very healthy! Did you know that 30 % of our energy should come from fats? Now, add some more of that healthy liquid, don't you ? ;-)
Tip
The Glycemic index (GI) of boiled white potatoes is about 82. Eating cooled or reheated potatoes reduces their GI by 30–40%. The GI and glycemic load offer information about how foods affect blood sugar and insulin. The lower food's glycemic index or glycemic load, the less it affects blood sugar and insulin levels.
Ok, if you followed the recipe you probably ended up with something like this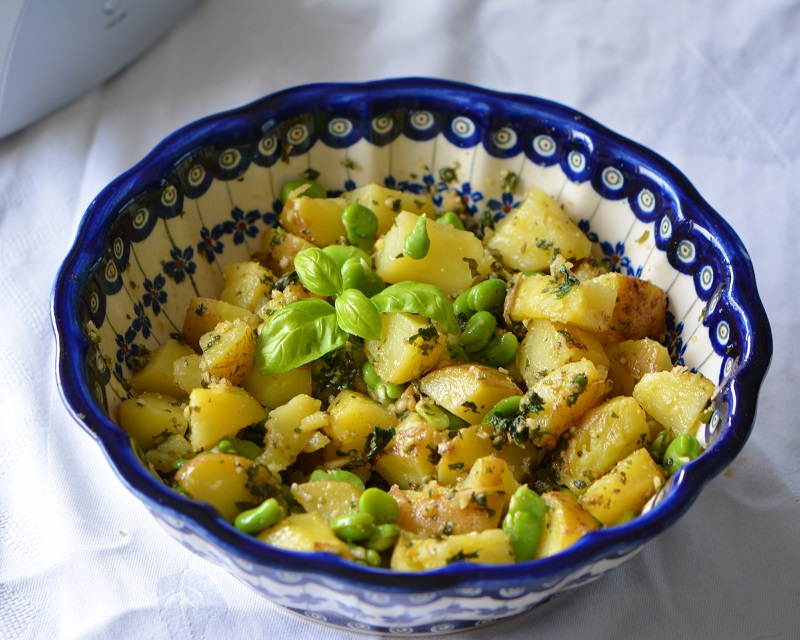 Enjoy your meal :-) So easy, right?
Cheers,
Kati <3