They are great for lunch. They are great for dinner. I don't mind to enjoy them at breakfast.  It can be an excellent protein-rich snack during a day to keep you going between the main meals. Good quality and easy to digest proteins. Homemade, prepared from whole foods (if you skip bread). Healthy, nutritious, gluten and dairy free!
Ingredients 
(for about 12 small patties)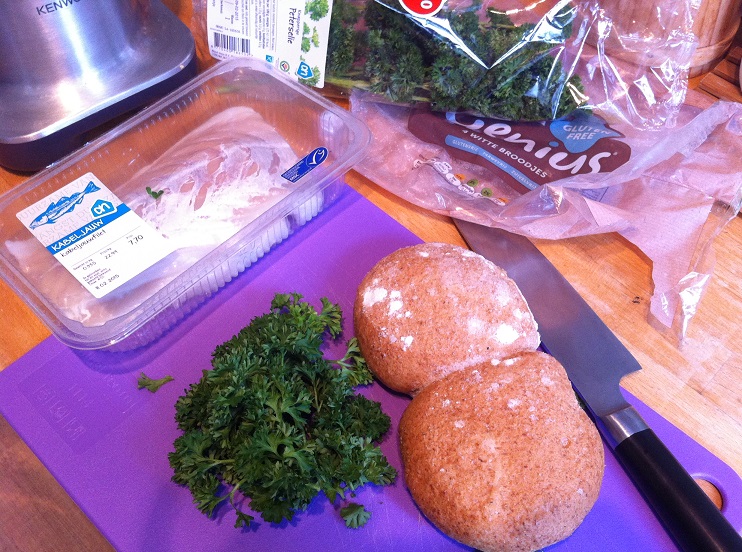 Fresh fish e.g. cod – about 400 g
Gluten free bun (or bread slice) – 1 or 2 (I used 1 Genius bun)
Fresh parsley – as much as you like
Garlic – 1 clove
Spices: salt & white pepper *
Gluten free flour or paneer (I used corn flour)
Fat for frying
*White pepper fits with fish much better than the black pepper but if you have only black one at home, just use black pepper.
Necessary appliances
Food processor (to grind fish)
A kitchen bowl (to mix everything)
A cutting board and a knife (to cut the parsley)
A garlic press
A frying pan & a spatula
Preparation steps
Cut fish into blocks and grind it in a kitchen processor.
Chop parsley.
Wet a gluten free bun and drain the water away (just give it a good squeeze in your hand).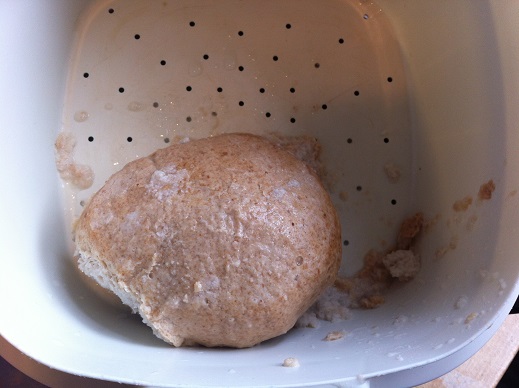 Place ground fish, drained bun, cut parsley in a bowl. Add pressed garlic clove, salt and pepper.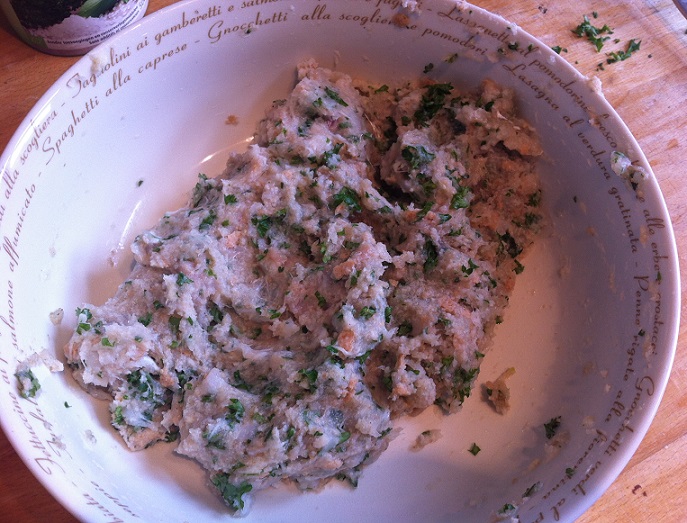 Mix everything together and form burgers.
Paneer the burgers in a gluten free paneer or simply in gluten free flour of your choice. I recommend corn flour (not too finely ground).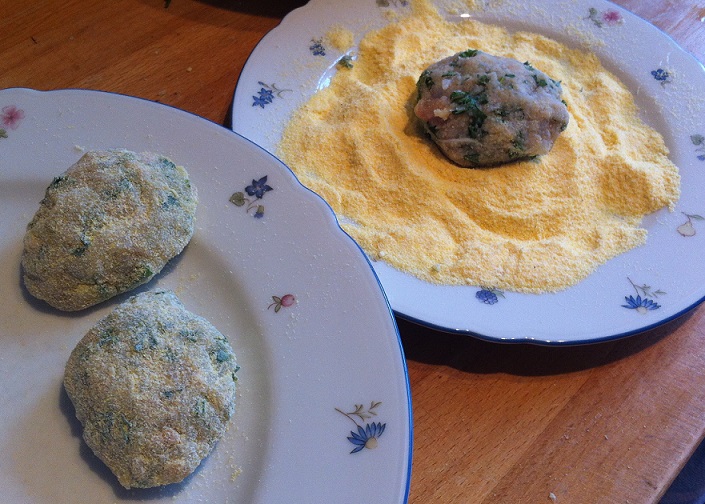 Fry the burgers until golden brown on both sides.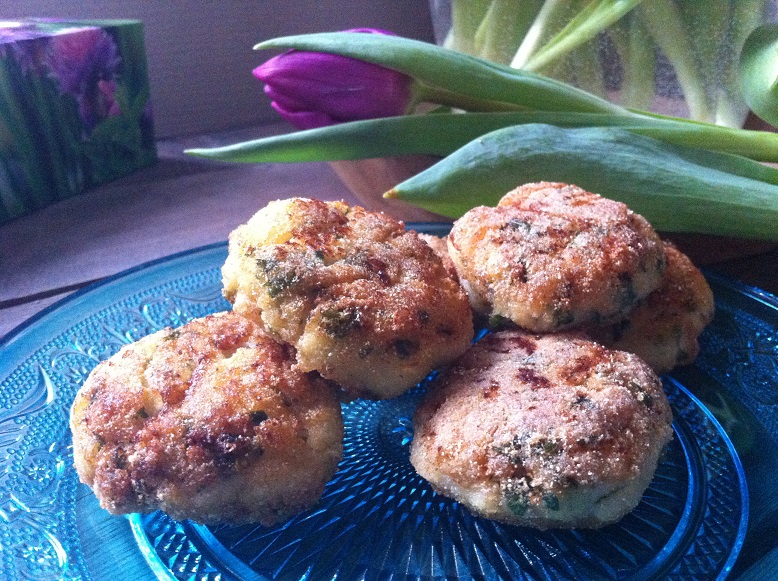 Recommended :-)
Kati