A delicious, multi-coloured salad is my favourite lunch. Especially, when it contains avocado. Below, a couple of salads I managed to photograph before enjoying them!
Why it is healthy to eat salad every day
Vegetables are a great source of dietary fibers
Vegetables contain powerful antioxidants like vitamin C and E, folic acid, lycopene, and alpha- and beta-carotene. Antioxidants protect your body from damage caused by free radicals
Addition of avocado, olive oil, seeds & nuts increases a ratio of healthy fats in a diet! They also help your body in absorption of the protective phytochemicals
Easy and tasty way to consume the big part of the daily vegetable intake. A delicious (homemade!) dressing will guarantee that you enjoy your salad!
It will boost your energy
Italian research showed that eating raw vegetables and olive oil reduced mortality among people above 60!
TIPS
Use as many colors in your salad as you can
Add small amounts of seeds and nuts (one small handful is enough!)
Don't be afraid to splash some good quality olive oil there
I use lemon juice in each and every salad
If you add avocado – you don't even need to make a dressing
I add legumes (beans, lentils) for additional proteins
Both: raw and boiled vegetables should have a place in your daily menu – it's tasty to add boiled vegetables to your salad too
Boiling vegetables containing beta-carotene will increase its absorption from 2-5% to 70%!
My regular dressing: juice from half lemon, few spoons of olive oil, sea salt. Simple and healthy.
How to make a perfect salad dressing (source: unknown; found somewhere on net)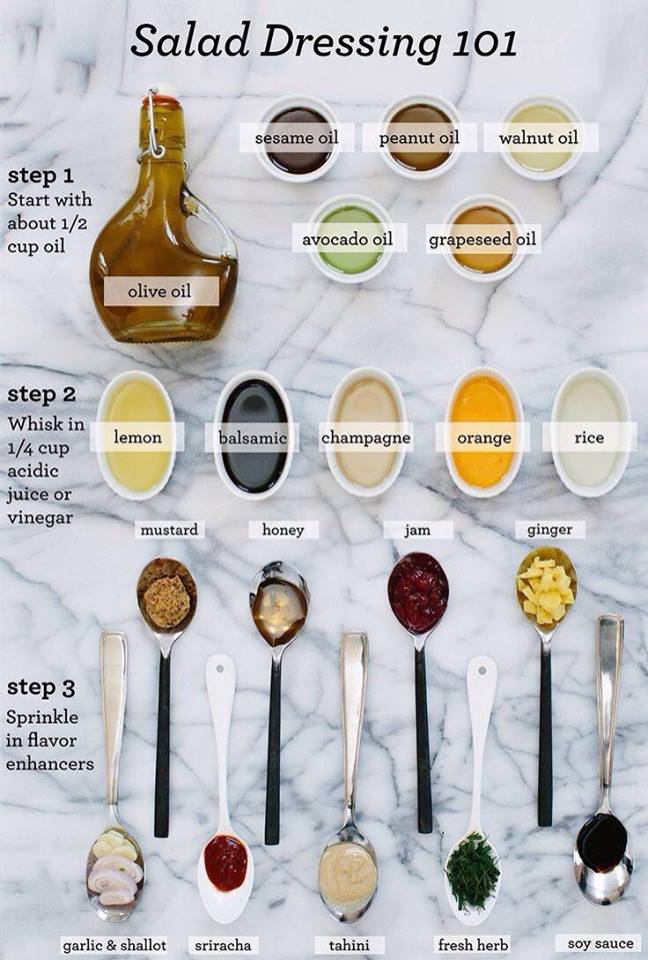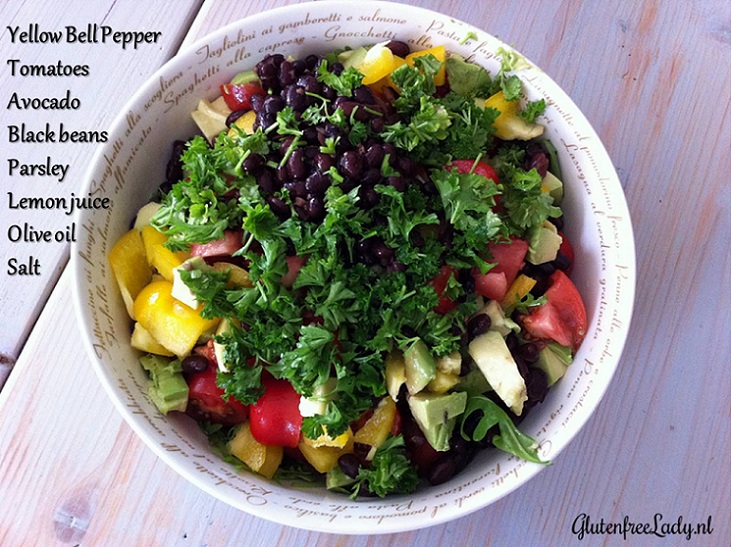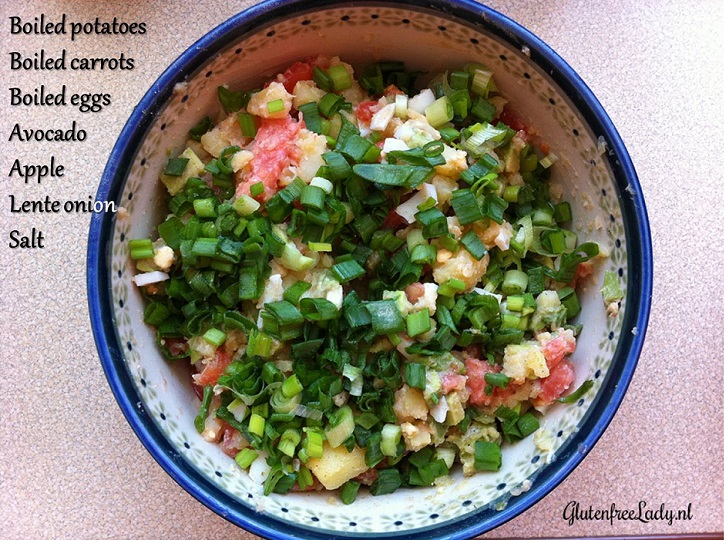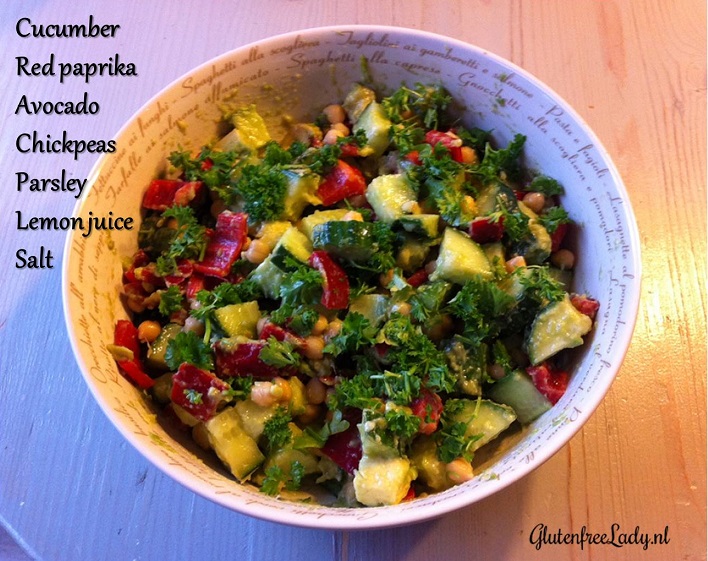 Recently, I added a pineapple to my salad (featured picture) and it turned out a great additional flavor!