To not spoil such a beautiful snowy day with boring shopping we went to get food for the next week in Germany.  A fun trip. On the advice of Veronica (in a comment to the post on shopping in the German supermarket Real), the choice fell on Kaufland in Kleve.
From outside, the supermarket didn't look very big but once inside we quickly realized that we will be able to buy anything we need in there. There is a bakery (nope, not gluten free) and a café inside, also a stand with delicatessen, tapas and things like that. In the middle part of the shop, we found food department, drugstore department, baby stuffs department, department with things for animals, clothes, kitchen accessories, other household stuffs and many more. In one word, everything!
Before I even show you what I bought, I will note that we paid much less for a full basket of food than we paid in Real. We bought a lot of organic vegetables and fruits, a couple of gluten free (some even biological) flours, quite big amount of meat and still, we ended up with a dream-bill. The only thing I didn't like in Kaufland was no gluten free department as such. The gluten free products were distributed amongst all the other products. It took us some time to walk through the alleys and try to spot the GF logo. Also, the meat we bought in Real seemed fresher than the meat from Kaufland.
Sometimes, the GF logo (and lactose free) was depicted (as below) but not always.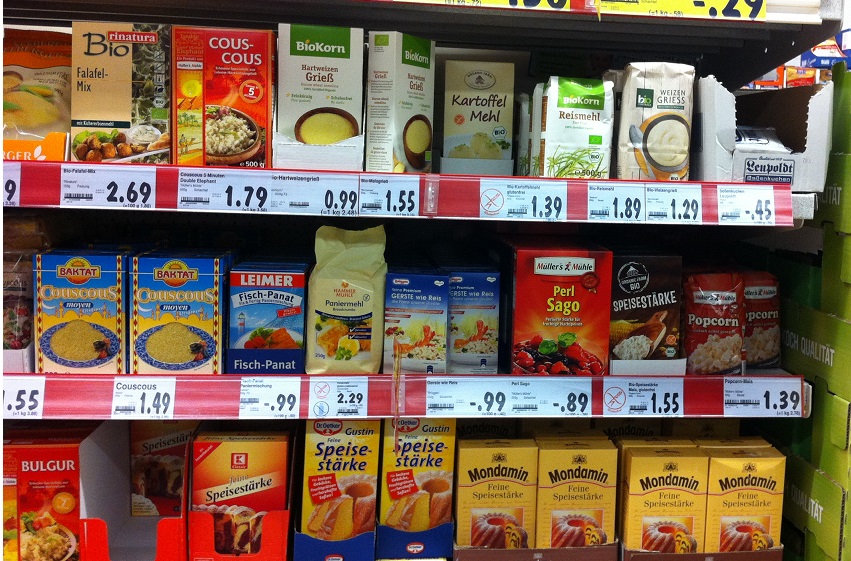 Now, to the point. Let me show you the products that you might be especially interested in.
Bread like things

Flours and mixes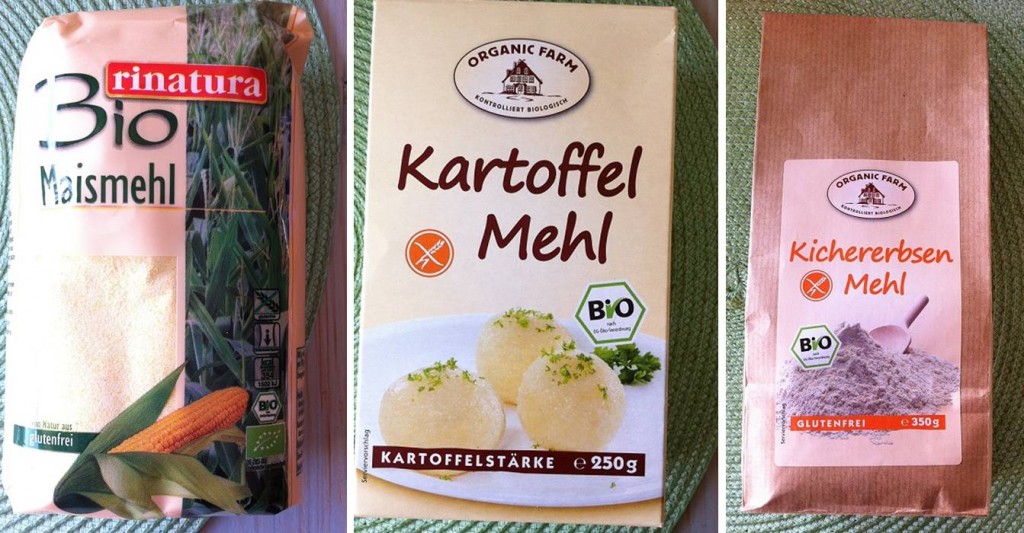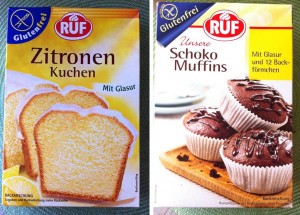 Pasta
Processed meat &  Vegan Cheese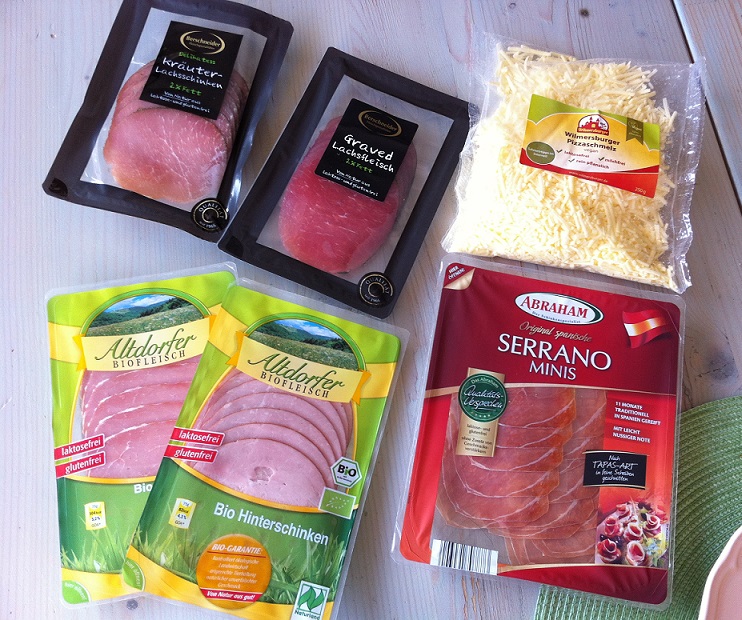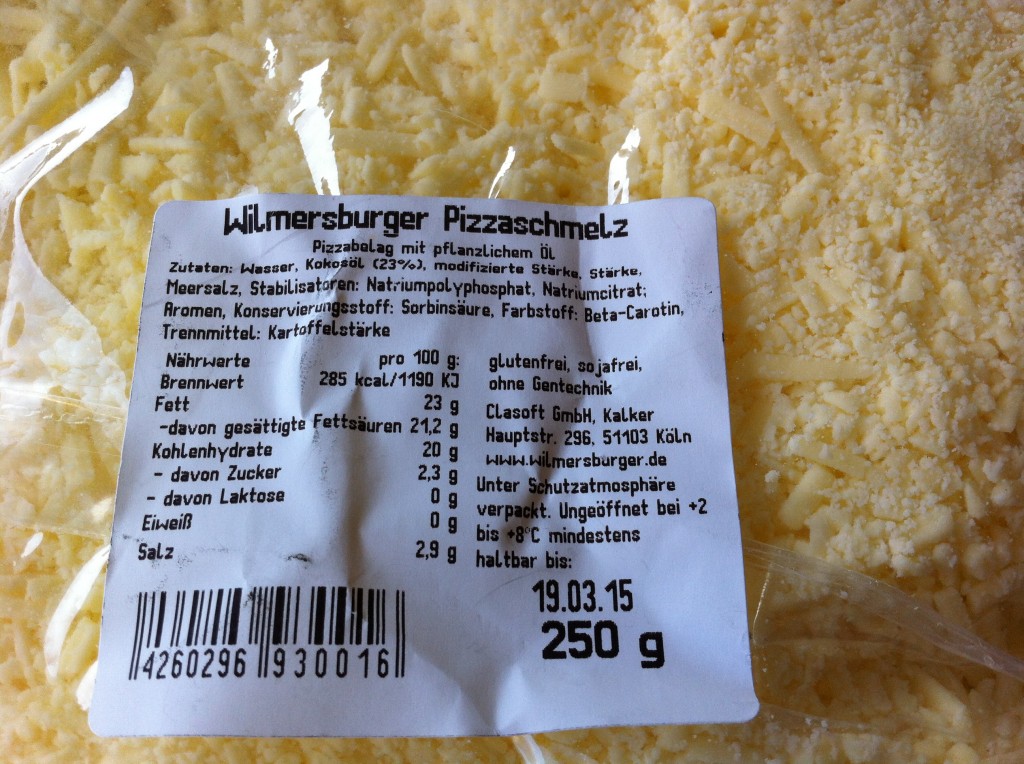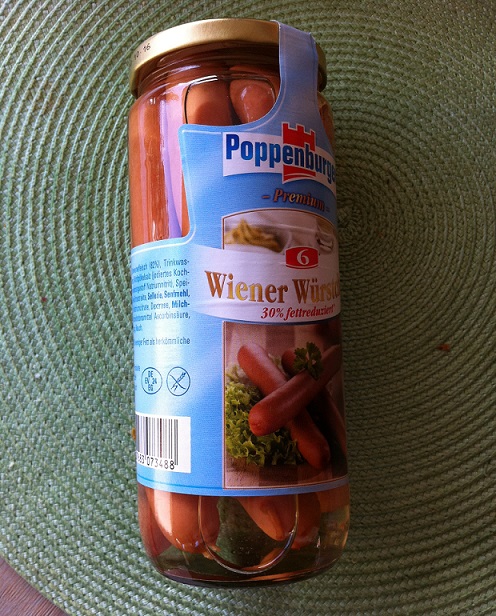 I am really happy with the wide assortment of gluten free products in Kaufland. I could choose products I wanted to buy as there were many choices for people who follow a gluten free diet. Besides, there were many lactose free product in the stock too. It was a pleasure to shop today!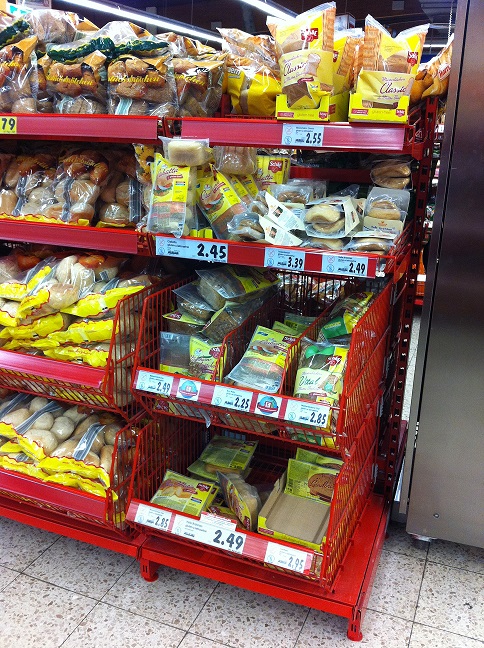 Cheers,
Kati xxx