My mum makes pate since I can remember. Every Xmas, every Easter :-) It is my favorite processed meat.
This year (at Easter), I made my own pate for the first time. I read the recipe from Bezglutenowamama.pl (here), I called my mum for more tips and I went to shop to buy all ingredients.
Such homemade pate is fully nutritious and delicious. It contains no preservatives or other functional ingredients.
Tips from my mum
Don't use lean pork. Make sure there is some fat on it (so the pate is not dry)
Cook beef 30 min longer than pork
Don't boil/fry liver – place it in boiled water and let it cool down (boiled liver will taste bitter)
Beef, pork and bacon can be boiled together
It is enough to grind meat once
You can omit butter in recipe if you used enough bacon and fatty piece of pork
You can use any liver, e.g. from pork or chicken
Don't  add salt to the boiling meat
Ingredients
Beef – 500 g
Pork – 500 g
Raw bacon – 500 g
Liver (I used chicken) – 500 g
Eggs – 5
Butter (in room temperature) – 250 g <*for Paleo leave it our or use ghee, lard, more bacon or replace with more vegetables>
Carrots – 2 big ones
Onions- 2
Parsnip – 2
Salt
Thyme
Oregano
Pepper
The machine (meat mincer) I use to process meat (see picture).
Any other kitchen processor you might have at home will do a good job too.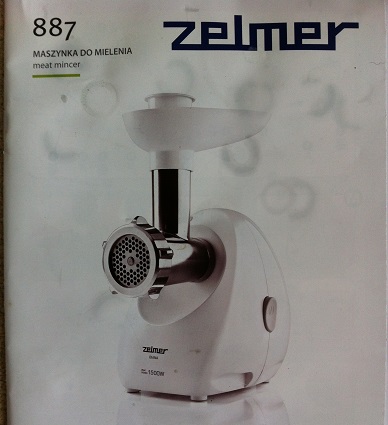 Preparation steps
Boil water and add beef to it. Cook for 30 min. Then, add pork, bacon, carrot and parsnip (optional: onion) to it and boil for another 45-60 min.
Remove boiled meat from the water and put into the boiled hot water the liver. Let it stay in water until cold.
Optional: you can fry onion or let it boil with meat. I boiled mine.
Grind the cooled down meat, liver and vegetables together once. Mix together well.
Add eggs, butter and spices to the mix. Make sure all is well combined. You can use spoon to mix it or your hand.
Place the mix in a baking form (spread butter on it first or use baking paper) and decorate (for example with vegetables or herbs)
Bake pate with a cover for 30 min at 180 °C. After, uncover it and bake it for another 30-45 min until golden brown.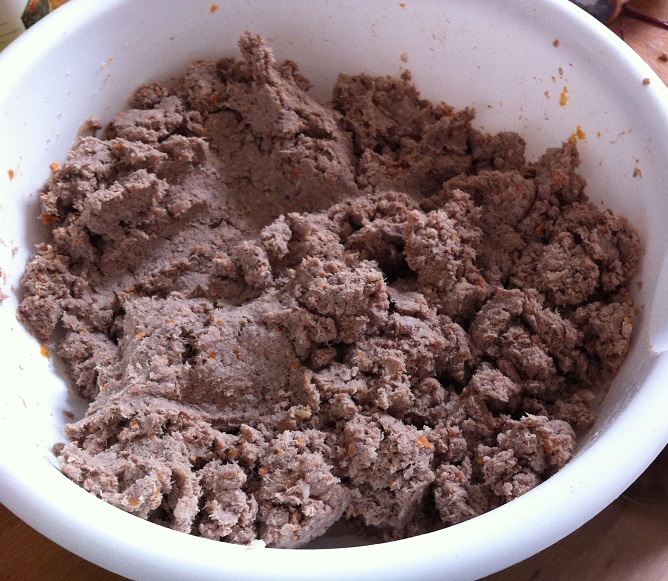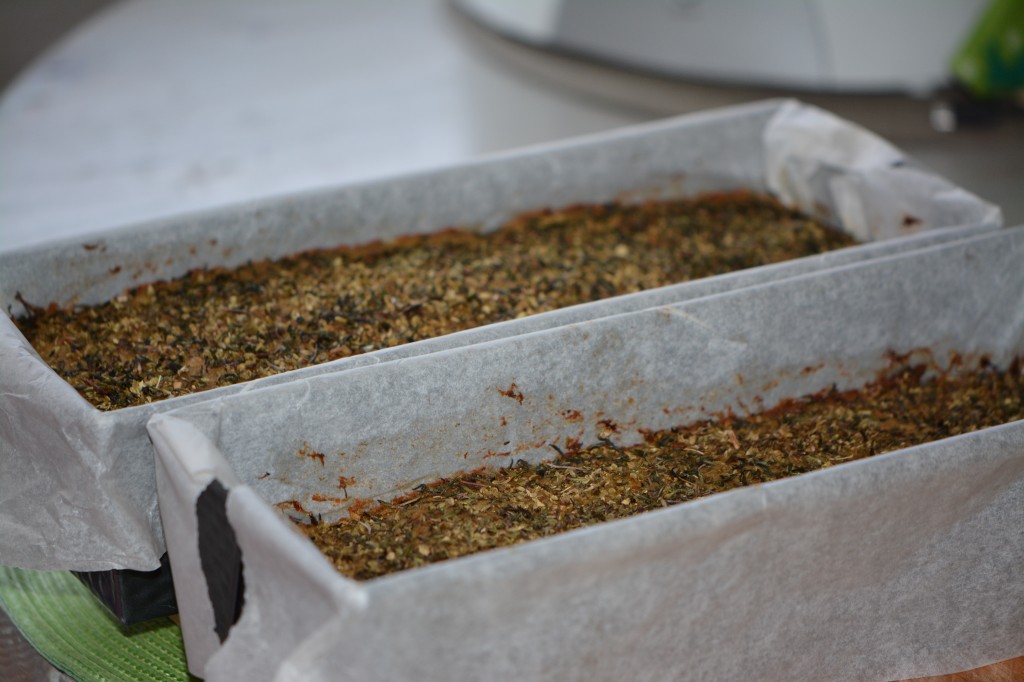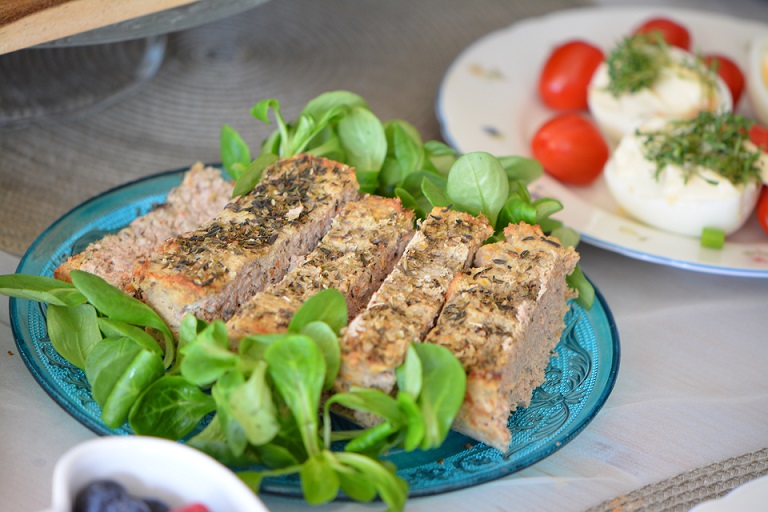 From the ingredients listed in the recipe I made two forms as shown on the picture above.
Feel free to modify the recipe. You don't eat pork? Leave it out! It is a great opportunity to incorporate organ meat in a diet without the 'bleh' effect ;-) Play with ingredients and their amounts for the taste that suits you best.
Cheers,
Kati xxx