I really like eating eggs for breakfast. Such a meal keeps me full for the entire half a day. But how many days in a row can I eat scrambled eggs or boiled eggs :D Today, I made something else: mini- pancakes. There is a reason why they are 'mini'. If you try to make them bigger, you might have a problem with turning them up side down. They seem quite fragile until baked on both sides.
Gluten free
Dairy free
Grain free
Soy & corn free
Refined sugar free
Needed appliances
Kitchen bowl
Fork
Frying pan
Spatula
Ingredienst
Banana – 1
Eggs – 2
Coconut flour – 2 spoons
Flax seeds (broken) – 3 spoons
Apple fibers Le Poole – 3 spoons
Optional: gelatin (I use organic from Great Lakes*) – half a teaspoon
Fat for frying
*I bought it here

Preparation
Mash banana with a fork and add the rest of ingredients to it. Mix well and fry on a hot pan.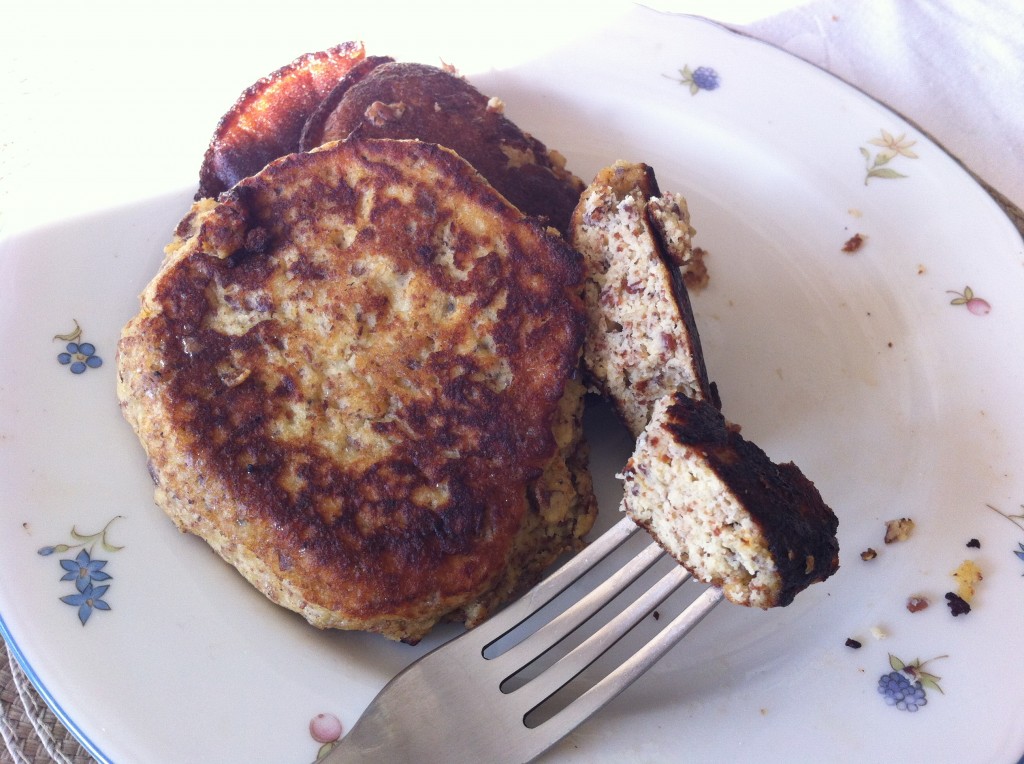 They are rich in fibers and protein. After eating them at breakfast I felt satiated until lunch. They are nicely sweet so I think they would go great with fresh berries.
Cheers,
Kati xxx