How do you like to eat chicory (witlof)? I used to prepare it in two ways: in an oven dish with ground meat and potatoes or on a pan with honey and pine nuts. Now I have a better recipe. Chicory wrapped in bacon!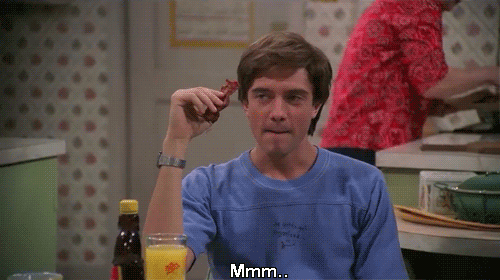 What is needed to make the chicory in bacon
Ingredients: chicory, bacon, almond milk, ghee
Utensils: an oven dish and an oven :D
..and how to make it
Cut chicory in half, wrap each half of chicory in two slices of bacon and place them next to each other in an oven dish. Add big spoon of ghee and a generous splash of almond milk to the dish so the chicory is resting on the liquids. If you don't mind refined flours, you can add some flour to milk and ghee to create a kind of bechamel sauce. You don't need to salt it as the bacon will lose some of its flavor to the sauce. Place everything to the preheated oven (about 160-170 degrees Celsius). My chicory was ready after 20-25 minutes. Keep an eye on them and remove before the bacon is burnt ;-)
What to expect
Soft and juicy chicory – on the picture they look little dry but it is far from the truth!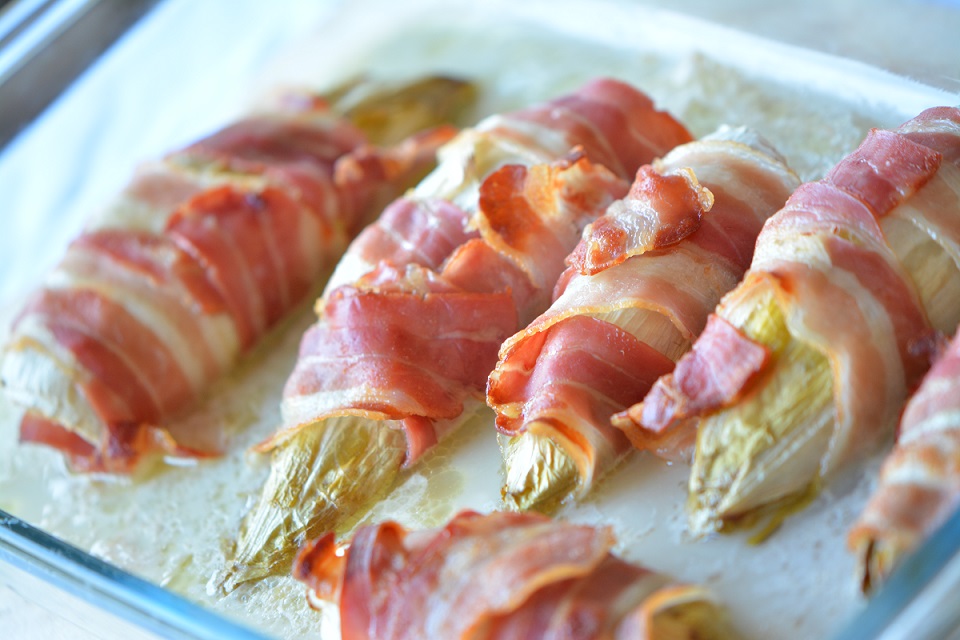 Don't you just feel like making them? :D
Bon appetit!
Kati xxx