One of the most popular and successful applications for buckwheat flour are glutenfree pancakes. I was hesitant when I made them for the first time. Buckwheat was never my thing before CD diagnosis. The taste and smell are very specific. Now, I appreciate its nutritional value and this is also why I cook with it more often than ever before. To start with, buckwheat is rich in iron and zinc. It delivers some selenium and antioxidants as well. The protein stand for 18% and have high concentration of essential amino acids.
Although buckwheat flour is usually used to make savoury crêpes, I prepared sweet pancakes of it. By adding a pinch of sugar and cinnamon they gained new delicious aroma and flavor. They tasted best with apple pure, fresh berries and sprinkled with chocolate-orange sauce.
Highlights
Glutenfree & Lactosefree &Soyfree
Paleo / Vegan/ Vegetarian
Breakfast/ Lunch/ Supper
Ingredients (for 2-3 persons)
Buckwheat flour – 1 cup (160 g)
Almond milk – 1 cup (250 ml)
Raw egg – one (big)
Salt – a pinch
Sugar – a pinch (optional)
Cinnamon – ½ tea spoon
Fat to fry pancakes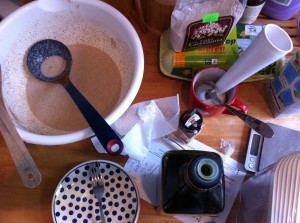 Needed appliances
A bowl (to mix all ingredients)
A kitchen blender/mixer (I used immersion blender)
A soup/sauce spoon (to apply the dough on the frying pan)
A frying pan and a spatula- to turn the pancakes
Preparation steps
Weight or measure 1 cup of buckwheat flour to the bowl
Add raw egg, salt, sugar and cinnamon
Blend everything for about 1-2 minutes until liquid-ish dough with a smooth consistency is obtained
Preheat a frying pan with a small amount of fat
Use soup/sauce spoon to transport the dough on the frying pan
Fry each side for a couple of minutes. You can use spatula to turn the pancakes around unless you are good with flipping them around in the air ;-)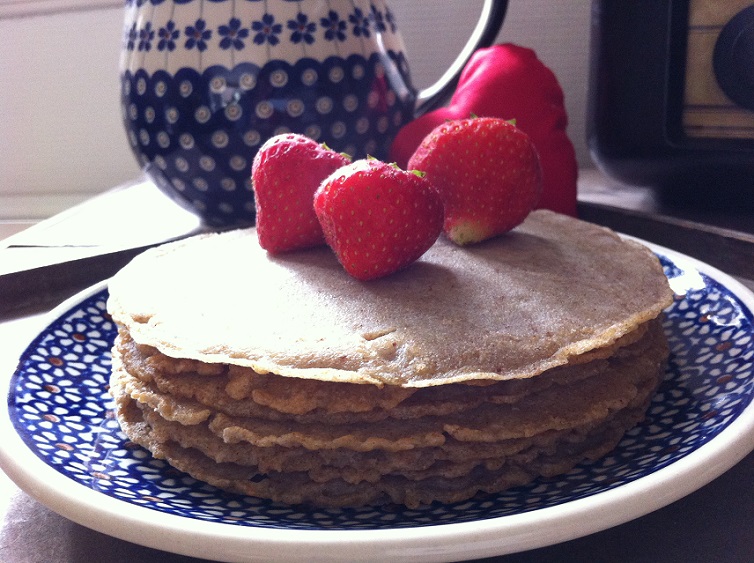 They were best when still warm but I enjoyed them cold too and still had an amazing meal. My favorite additives are: apple pure, fresh fruits and chocolate sauce. Roasted almond pasta is a great pancake spread too, or homemade raspberries sauce, homemade berries jam etc.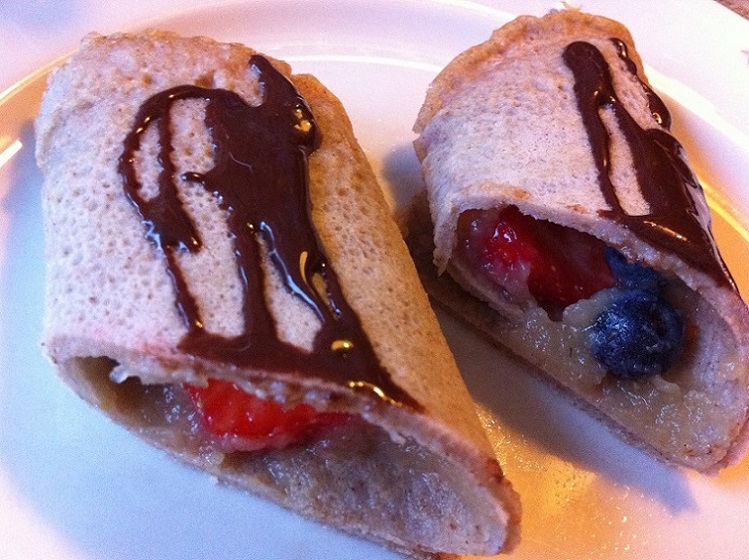 Cheers,