Highlights
Gluten free
Lactose free
The same procedure as making bread
It is so simple, everybody can do it!
Ingredients
Brown flour mix – 500g  -I used 3 different mixes : 200g of Doves Farm 'Brown bread',200g  of Finax 'Coarse flour mix',  100g of Vers van de molen 'Quinoameel'
Oil – 4 spoons
Warm water – 450 ml
Dry gist – one small bag
Salt – a pinch
Sugar – a pinch
Pumpkin seeds – a cup
Egg white – from 1 egg  (to coat buns)
Optional: Sesame seeds (to decorate buns)
Tips
If you have open bags with bread mixes containing leftovers after bread making, this is perfect time to use it and make free space in your kitchen shelf. You can just mix them all
It is possible to mix white and brown mixes together
Instead of oil, you can use other fat e.g. melted butter or coconut oil
Oil can be used instead of egg white to coat the buns
Sometimes I use sunflower seeds instead of pumpkin seeds or both
You can add olives or herbs to buns instead of seeds, it gives a wonderful flavor
Keep experimenting and improving the recipe. Your kitchen – you are the boss!
Needed appliances
A kitchen balance
A small bowl to weigh your ingredients in it
A bowl to mix dough
A cup/ bowl to mix water with gist
A spoon to mix water and gist (I use a wooden sushi stick)
A baking plate and baking paper
Optional: a kitchen brush to coat the buns with egg white
A pre-heated oven to 200ºC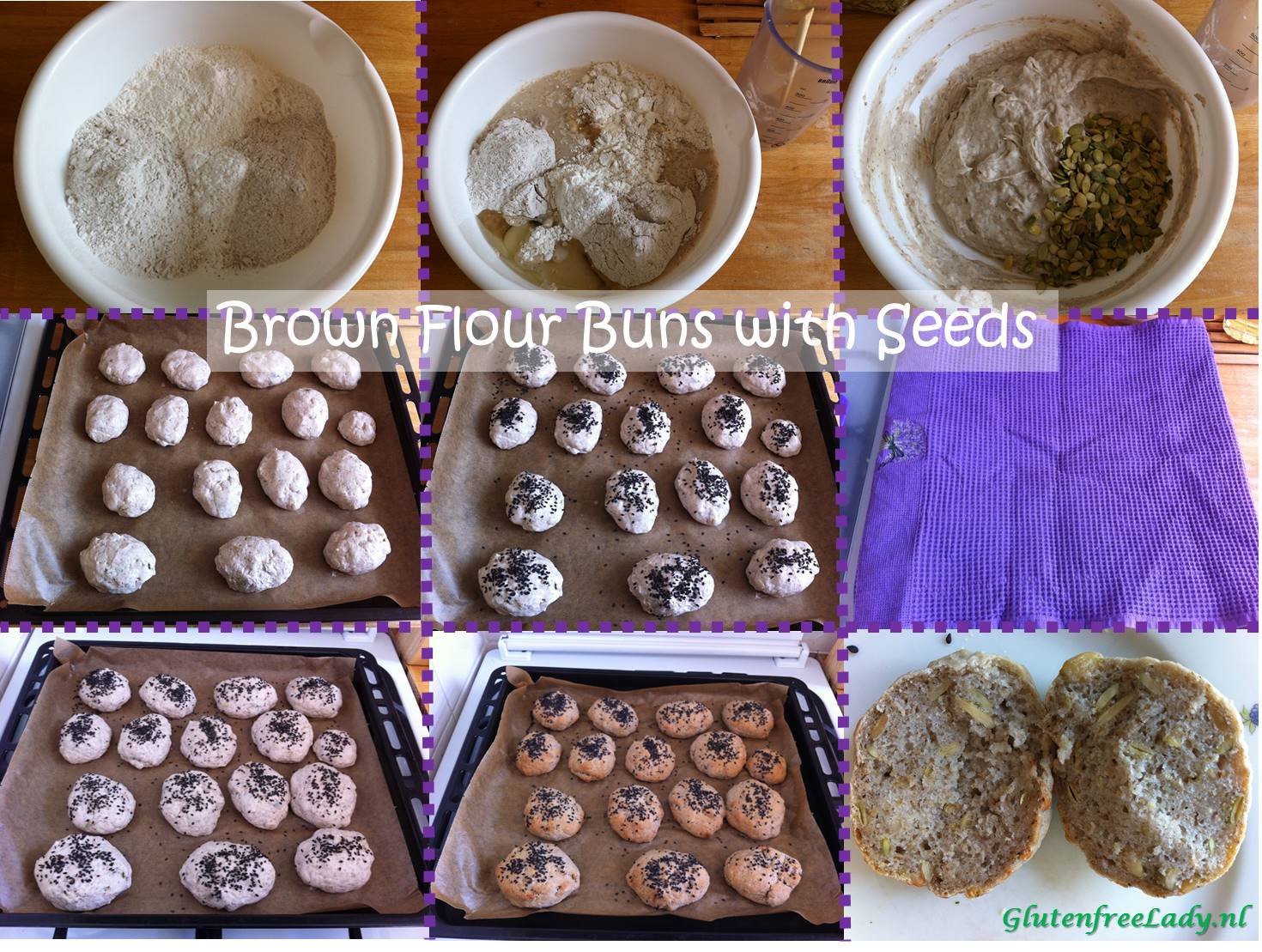 Preparation steps
Measure 450 ml of warm water (can be warm tap water)
Dissolve gist in water
In another bowl measure flour mixes
Add sugar, salt and oil to the flour and mix it
Add the pumpkin seeds to the dough
Form buns with wet hands (make them as round as possible)
Place the buns on a baking plate (covered with baking paper)
Coat the buns with egg white and sesame seeds
Place the buns in a warm place (or just somewhere aside) and cover all with a kitchen towel
Let it rest for about 30 min
Place the buns in the preheated to 200 ºC oven and bake for about 20-30 minutes (mine were brown already after 20 minutes but I left them for 5 minutes in the switched off oven)
Cool the buns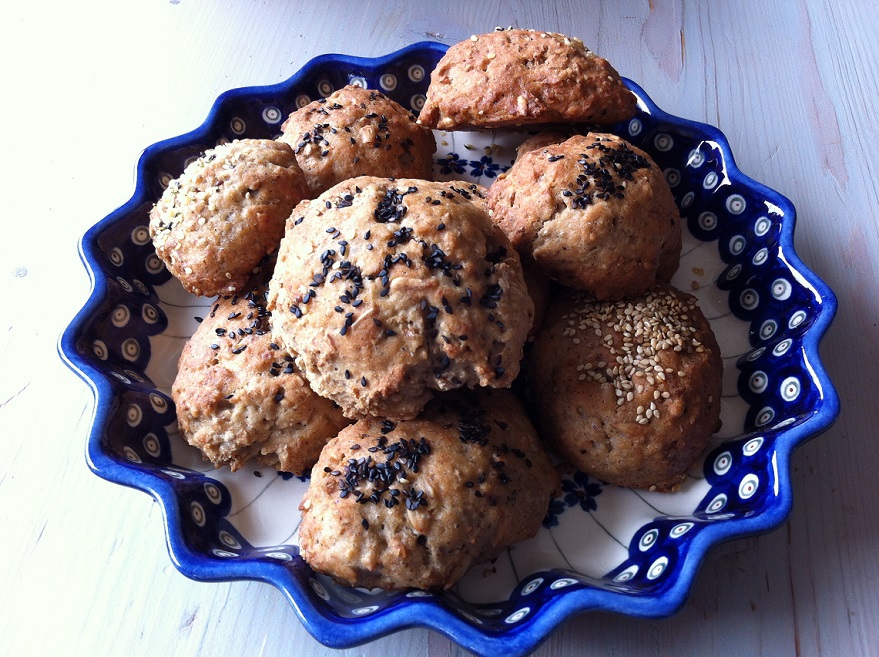 Enjoy your meal,