I am so flattered. I received The Very Inspiring Blogger Award from two other bloggers: Elize (storiesofacoeliac) and Suzanna (homeofcomfort). Elize and Suzanna, thank you once more; it's incredibly sweet of you! I have been totally surprised by the award, I didn't expect it at all.
Now, I have the prize of The Very Inspiring Blogger Award, what next?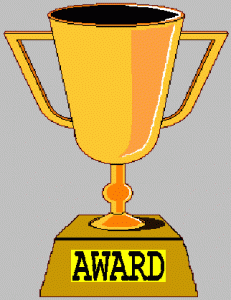 Below, I will reveal to you 7 facts about me which are (most likely) totally useless and meaningless to you (hehe) but they do allow you to get to know me an inchy pinchy better. Afterwards, I will reward a couple of blogs that I follow with the prize of The Very Inspiring Blogger Award! So please, don't go away yet ;-)
So here we go – 7 secrets of Kati from Glutenfreelady.nl
I don't like shopping and/or going to the shopping centers.
I don't like to go out in the evenings/nights. My best evenings are when I cuddle with my loved ones (my partner and our dog:D) on a coach while watching the favorite series (currently: 'Tyrant' and 'Scandal').
Before my diagnosis I've experimented with my diet. I used to be vegetarian and I followed so called 'Blood group diet'.
I am never bored. I have so many things I want to do/try, so many books I want to read that I am scared life is too short to do it all ;)
I am learning how to slow down because I think fast, I speak fast, I walk fast etc.
I am shy, especially when I meet new people.
My dream is to live far away from cities, crowds aren't my thing.
The Very Inspiring Blogger Award gives me the great opportunity to nominate another blogger to this award. Hereby, I am happy to virtually hand in 'the golden cup' to the following inspiring blogger:
Emma from Bijzondersmakelijk.com (NL)
Unfortunately, Emma is currently not publishing new posts (due to her health condition). The previous posts, great recipes and interesting tips enriched with wonderful photos are greatly inspiring. Emma, I wish you fast recovery. I hope you will get better soon. I am pretty sure that there are many people (like me) out there who miss your great posts! Guys, if you don't know Emma's blog yet, I encourage you to check her old posts!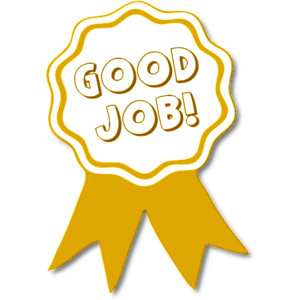 As far as I know, I am allowed to (by the bloggers society ;-)) award more bloggers but the truth is that the blogs I follow were already nominated. The best I can do is to take this lovely opportunity to thank the following bloggers for being out there and sharing their stories with the rest of us. Their posts: bring comfort, motivate, increase understanding of some celiac-specific issues and inspire to, for instance, try new things, new recipes, new products, new habits, new lifestyle tips etc. etc. Who are they? Check below!
You rock:
Elize from Stories of a Coeliac (NL)
I never met Elize but through the limited online contact we had, it wasn't difficult to sense that she is a very warm person. Elize, you kindly welcomed me in the blogging world when I was putting my first baby steps online. Your kind words of motivation meant more to me than you probably thought they would. But that's not all, as a blogger she does an awesome job. Guys, you want to run to check her blog yourself.
Suzanna from Home of comfort (NL)
Suzanna doesn't have gluten intolerance but her husband does. This is why her kitchen is gluten free. Suzanna, your husband is a lucky guy. It's heartwarming to read how caring you are and how keen you remain on discovering new gluten free products all the time. Every week, I see on her blog some gluten free product that I would probably never find out by myself. If you are looking for gluten free products available in NL, Suzanna's posts form a good record of that. Don't wait and have a look.
Mirjam from Ik ben glutenvrij (NL)
On her blog, Mirjam shares a lot of valuable information regarding the celiac condition. After my diagnosis, I quickly came across of her blog after placing 'glutenvrij' in the search engine. Mirjam, your blog is a very good directory for Celiacs living in The Netherlands. You are doing a great job. I would describe Mirjam's blog as 'No nonsense blog' with many tips, instructions and advices. If there is something you want to know about a gluten free family life in NL, you should visit her blog.
Harmke from Miss Glutenvrij (NL)
I think that Harmke's blog/website is the most popular 'gluten free blog' in The Netherlands. Surely if judging by the amount of her followers. She does a great job by publishing posts regularly. Harmke, your blog is really informative and entertaining. Although, I am not a native Dutch speaker, I appreciate your writing style a lot. There is always something happening on her blog – giveaways, competitions, high teas etc. If you don't know her blog yet – go have a look, I'm sure you will like it.
Cheers,