What a lovely email from WordPress.com with a report on how GFLady.nl did in 2014! It is a perfect moment for a brief look back.
Glutenfreelady.nl was created in the end of February 2014. It just finished 10 months. Initially, blogging was a way of spending free time while waiting for my body to heal and recover after not treated celiac disease. Now, blogging is my youngest hobby.  
In June 2014, the blog got a makeover and gained the current layout. The crunchy numbers are (unfortunately) based only on the period of time between June and December 2014.
During the last 10 months I published 94 posts. The longest pause between posts was 8 days. Usually, I write when I feel like it. That means, when I have something worth to share or when I want to document something that I have researched. As I am still a beginner in the blogging world, it happens sometimes that I write a post and afterwards decide not to publish it =)
Since June 2014, the blog has been viewed by 5.500 unique visitors. People that visited my blog come from 87 different countries. The blog is most popular in The Netherlands, Poland and The United States.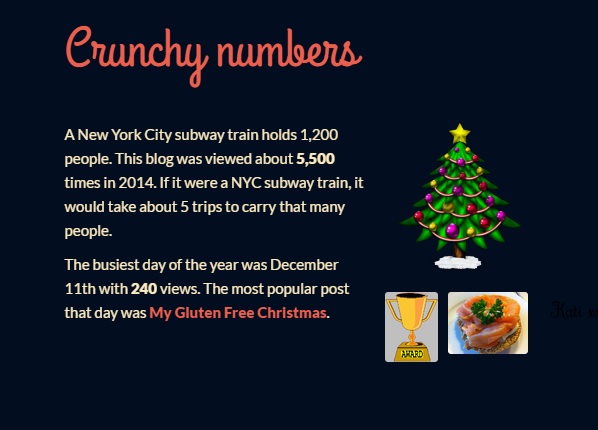 The most viewed posts on my blog
Since I started blogging I gained some new skills. For example, it was a lot of fun to set a layout of my own blog. As I set up my own Instagram account, I felt in love in shooting photos of my food. I hope to take that skill to the next level as soon as possible. Taking pictures of food is not only relaxing, it also guarantees eating lovely meals more often. If it wasn't for the photo I would probably not always take the time to make the food look pretty and full of various ingredients. Our meals are fresh and made of the highest quality ingredients. Spending more time on making my own food is a good pause from other daily tasks – from work mostly. It forces me to stop, to slow down and relax.  So in the end, taking photo's of my food (and blogging thus) is better for my heath :-).
But right now..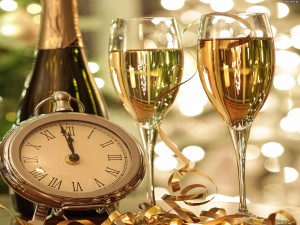 2015 is already knocking to the doors. Let's pour some champagne on it and let it in! Let it bring all the good things that are about to happen to us =)
Happy New Year Everyone!
Kati xxx