'Culinary Quandries. A gluten free dinner party' is a lovely cookbook in a form of ebook <'cook-e-book'>.
A while ago, I kindly received a copy from one of authors, Samantha Stein. I have learned about Samantha and her culinary books simply by googling everything what had to do with gluten free life and coeliac condition just after my diagnosis. This way I came across of her blog 'The Happy Coeliac'. Samantha Stein has a cheeky (in a positive way) and humorous writing style that makes you follow her stories. I regret only that she doesn't blog more often.
There is a lot of effort and quality time put into creating and mastering these gluten free recipes. The 'Culinary Quandries' is a very nice collection of sophisticated meals for special occasions and not only. I am sure that with these recipes you can turn a romantic date, a surprise birthday dinner or a family/friends gathering into a big success.
My first impression: Great cover photo, I am definitely making that champagne – strawberry cake; what does 'Quandries' mean and how do I pronounce it?
My second impression: What a pretty layout and creative recipes!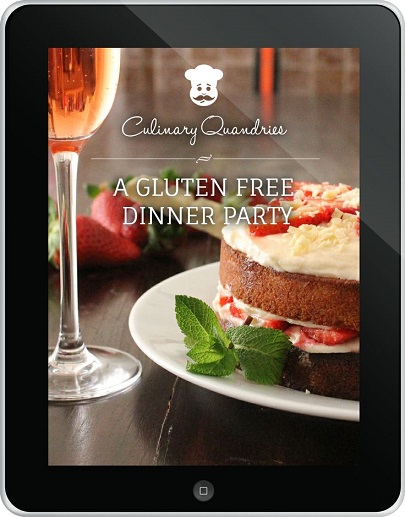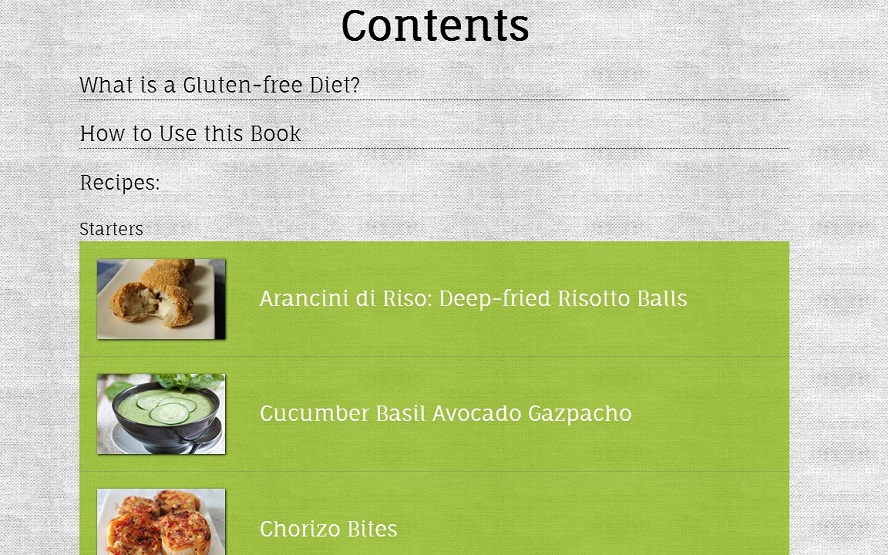 More about the ebook
You will find here examples of prohibited and allowed foods on gluten free diet – especially useful if the gluten free diet concept is new to you
Still feeling lost in digital world? Not with the clear instructions on how to use the ebook in the most efficient way
The ebook contains 19 sophisticated recipes; each with a short personal story and/or with useful tips
The recipes are organized into chapters based on dinner courses including pre-dish, main dish and dessert
Each recipe category has its own color. This way, when you open a random recipe you will know to which category it belongs
Each recipe contains a list of necessary utensils and ingredients; but also a number of portions, required preparation time and of course the preparation steps
You will find icons allowing you to recognize if the recipe is vegetarian, vegan, dairy free, egg free or naturally sweetened – without reading all ingredients
The preparation steps are clearly described and each is visualized by a photo or a video
Although I haven't found unknown to me ingredient in the recipes, the list of the most 'unusual' ingredients is provided and thoughtfully includes tips on where you could buy them – like supermarkets, Asian shops etc.
No special cooking techniques or non-traditional cooking equipment are required
I read it on a Kobo and on an iPad but it is definitely better on an iPad!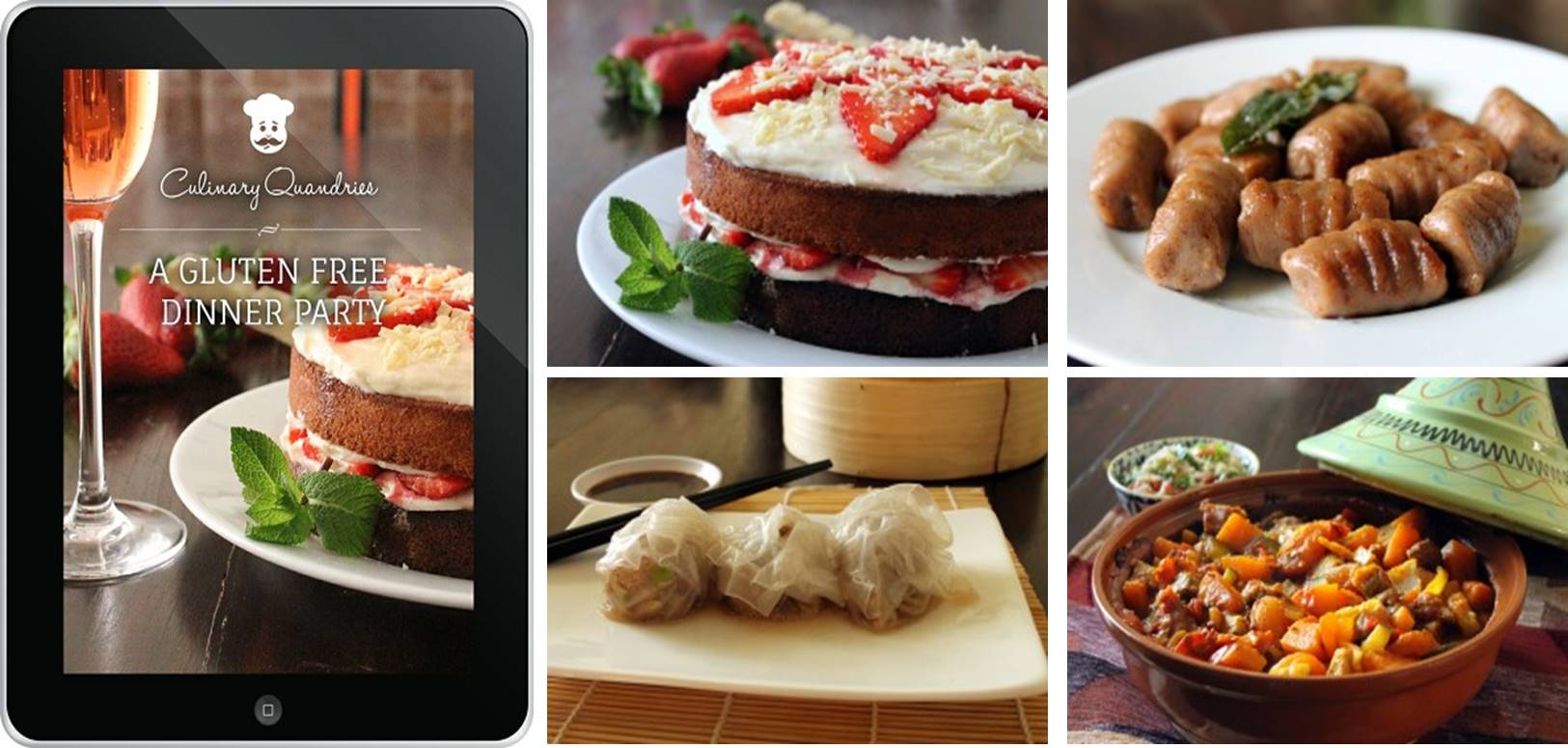 A minor remark
The featured cake recipe calls for 'gluten free flour'. That could mean almond flour, potato flour, chickpeas flour or any other grain/bean/nut flour and they all have different properties. Additional information would be helpful there.
For who is the book meant
Anyone who wants to prepare a delicious dinner party
Everyone on gluten free diet
Those who want to cook for someone who is on gluten free diet (family, friends, beloved girlfriend/wife/husband/mother/grandmother etc.)
Anyone who is curious and wants to check out this 'cook-e-book' written by another coeliac or would like to show his/her support
* Keep in mind: it would make an appreciated present! Hmm, am I allowed to be a bit egoistic here and give it as a present to my mum (or other family member) who cooks for me from time to time ? :-)
This ebook can be purchased through Erudition here. You can see a preview here.
Cheers,