Suzanna from Homeofcomfort.nl tagged me with a #Christmastag. I am taking up the challenge. Below you can find my answers to Suzanna's questions. It is all about #Christmas! If you like, answer the questions together with me, you can do that in the comments under the post or, for example, on your own blog.  
 Wat is je favoriete kerstfilm? (What is your favorite Christmas movie?)
I don't have a favorite Christmas movie.
Wat zijn je favoriete kerstkleuren? (What are your favorite Christmas colors?)
I like red at Christmas. It is a color that Santa is wearing :-)
Vind je het leuk om in je pyjama te blijven of lekker op te tutten voor kerst? (Do you like to wear your pajama at Christmas or do you like to dress up?)
One of our traditions is to dress up during Christmas. We do this to distinguish Christmas from any other day. I don't like to wear stiff shirts and shiny glitters but I also wouldn't wear sweater and leggings when I am with the rest of the family. I love soft cotton dresses. Usually I put on one of them at Christmas.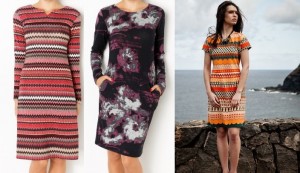 Als je maar 1 persoon een cadeautje kunt kopen dit jaar, voor wie zou je dan kopen? (If you could buy a present for only one person this year, for whom would it be?)
For myself of course! Hehe, no no just kidding! It would be for my mum. The entire life, she barely spends any money on herself. She is the most hardworking, giving and caring person I know. The gift goes definitely to her.
Open je de cadeautjes kerstavond of kerstochtend? (Do you open Christmas presents in the evening or in the morning at Christmas?)  
We always open presents in the evening of 24th December, after we are finished with the Christmas Eve meal. The youngest person in the family is picking up the packages one after another and distributing the gifts. It is a lot of fun, everyone is opening its own presents and showing it to the rest of us. It used to be even funnier when my grandparents were still around. They would always buy socks and tights for us! Every year, we were laughing at it together. I miss them.
Heb je wel eens een gingerbread huisje gemaakt? (Did you ever make gingerbread at home?)
No, I have never tried to make gingerbread. Perhaps I will try to make it once but I am not a big fun of it so probably it won't be any time soon. I like how it looks hanging on a Christmas tree though :-)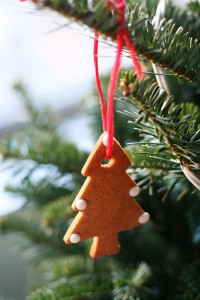 Wat vind je leuk om te doen in de kerstvakantie? (What do you like to do during Christmas holidays?)
It wouldn't be Christmas for me if I wouldn't travel to see my parents and the rest of the family. Some time ago, together with my partner we were thinking of going on holidays instead but we figured that we can go on holidays any other time of the year. Christmas is more than just holidays to me. It is a quality time with my loved ones, especially because we don't see each other that often, we live in different countries. Once, (almost) the entire family traveled together for a holidays to mountains to celebrate Christmas and New Year over there. It was really nice with the piles of snow lying around, hiking in Mountains during the day, joining the sleigh ride in the evenings and baking food on a real fire outside at night. Still, something was missing. It was the smell of my mum's cooking, our own table and Christmas tree decorated together by all of us. At Christmas, I just love the most to go back home.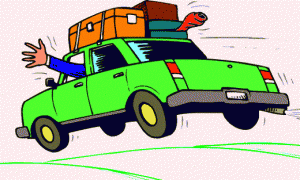 Heb je kerstwensen? (Do you have Christmas wishes?)
No living creature ever shall be treated badly. I wish this world wouldn't know what evil, hunger, pain, suffering, greediness and ego were. Life isn't always easy and it is people who make it worse for each other. If everyone would treat others in the same way as he/she wants to be treated, this world would be a better place.
Wat is je favoriete kerstgeur? (What is your favorite Christmas smell?)
It is definitely the smell of the real Christmas tree – pine but also the smell in the kitchen when my mum is preparing all the Christmas food. Christmas without homemade baking (and other homemade food) is not a Christmas for me.
Wat is je favoriete kerstmaaltijd of traktatie? (What is your favorite Christmas meal/snack?)
 There are always so many dishes on our Christmas table. I actually listed some of them in my previous post. My favorite ones are dumplings, mini dumplings (a kind of ravioli filled with wild mushrooms) and homemade pate made by my mum. Then there are of course cakes, I love all of them: baked cheesecake (which I can't eat anymore), poppy seeds cake (so special, I need to bake it gluten free as soon as I have some time!) but also my mum's apple pie (which is not gluten free so I need to forget about this one too). Then of course, I became quite addicted to the Dutch banketstaaf and gevulde speculoos. 'Gourmetten'with wild meat is also absolutely delicious. But that we will do at New Year!
Vroeg opstaan of uitslapen met kerst? (Do you sleep long or wake up early at Christmas?)
Early. My dog is used to go for her first walk at 6:00-6:30. It is mostly my partner who wakes up and goes with her in the morning (he starts his work at 7:00). But at weekends and all holidays it is my duty. Usually once I wake up I can't fall asleep afterwards anyway. But I like it; all my free days are super long because of that: D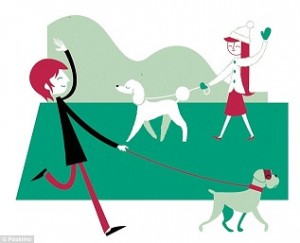 Een neppe of een echte kerstboom? (Fake or real Christmas tree?)
 Always real one. It can be a small one but it must be a real one. With all the fresh smell it comes and with all the annoying needles that it loses :D
Alle kleuren van de regenboog in de boom of traditioneel? (All the colors of the rainbow on a tree or the traditional ones?)
 In my parents' house, as colorful as it gets with 5 persons (or more) decorating the tree at the same time! But in our own place, I like to see little wooden toys, Christmas sweets and homemade cookies hanging on our tree. Plus, of course, as many lights on it as possible! In the end it is not very colorful but also not too monotonous. I like it to have some 'soul'. This is also why I like to hang mostly handmade decorations. I collected them on various Christmas markets.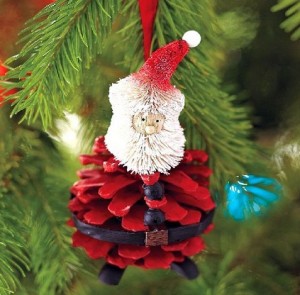 Trek je liever een mooi jurkje aan of draag je liever winterse truien? (Do you prefer to wear a dress or a winter sweater?)
 Till I became 30 or so I rarely wore any dresses. Jeans and t-shirts were my favorite outfit for 365 days/year. Now, I love to wear dresses! I could wear them all the time. Most of my dresses are made of soft cotton, they feel like a sweater but they make me look a bit better than the sweater ;-) Plus, they cover the inflamed stomach and don't squeeze my waist. Only pluses.
Een witte kerst; ja of nee? (A white Christmas; yes or no?)
Yes.
Je favoriete kerstliedje is? (Your favorite Christmas song is?)
Chris Rea 'Driving Home For Christmas'. I am signing it during the entire road trip home although I am surely not a good singer, hehe.
*I claim no rights to the photos used in this post.