January is over but it left me many memories. You can find some of them in this post.
Books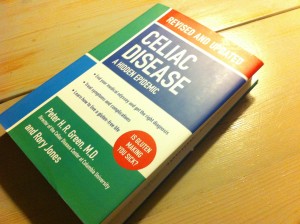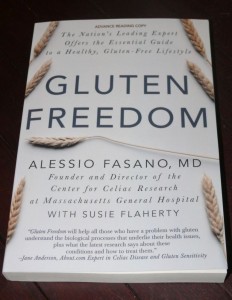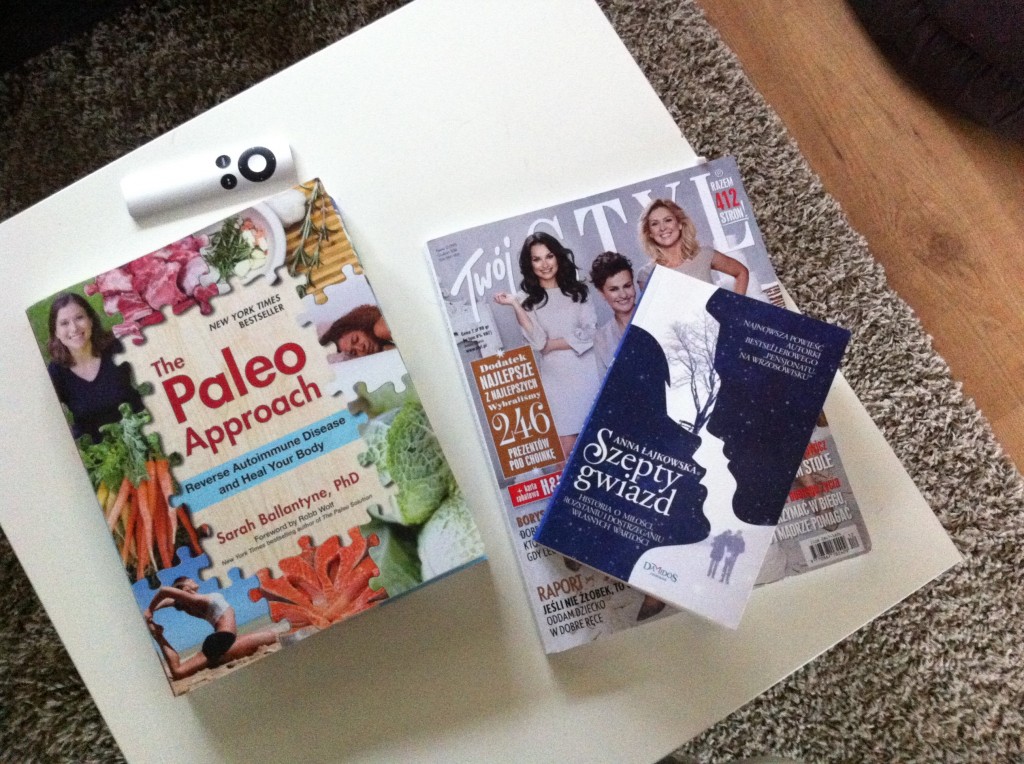 I love reading. I read the 'Celiac Disease, a Hidden Epidemic' book last month. I found a review of this book on Stories of a Coeliac blog. The review was nice, the book was okay. Personally, I prefer 'Gluten Freedom' by Dr. Alessio Fasano because it is more up to date.
Then, I bought 'The Paleo Approach' written by the famous Paleo Mom and I really liked this book. The information is supported by the most recent research and all topics are explained from A to Z (including scientific details, just love it!).
Besides, I try to read in my mother tongue a bit more again. After I opened one of the books I got at Xmas from my parents I finished it the next day. It showed me how much I miss reading Polish and how it relaxes me. Immediately, I pull out some old polish (not yet fully read) magazines from a closet.
2. NO to bread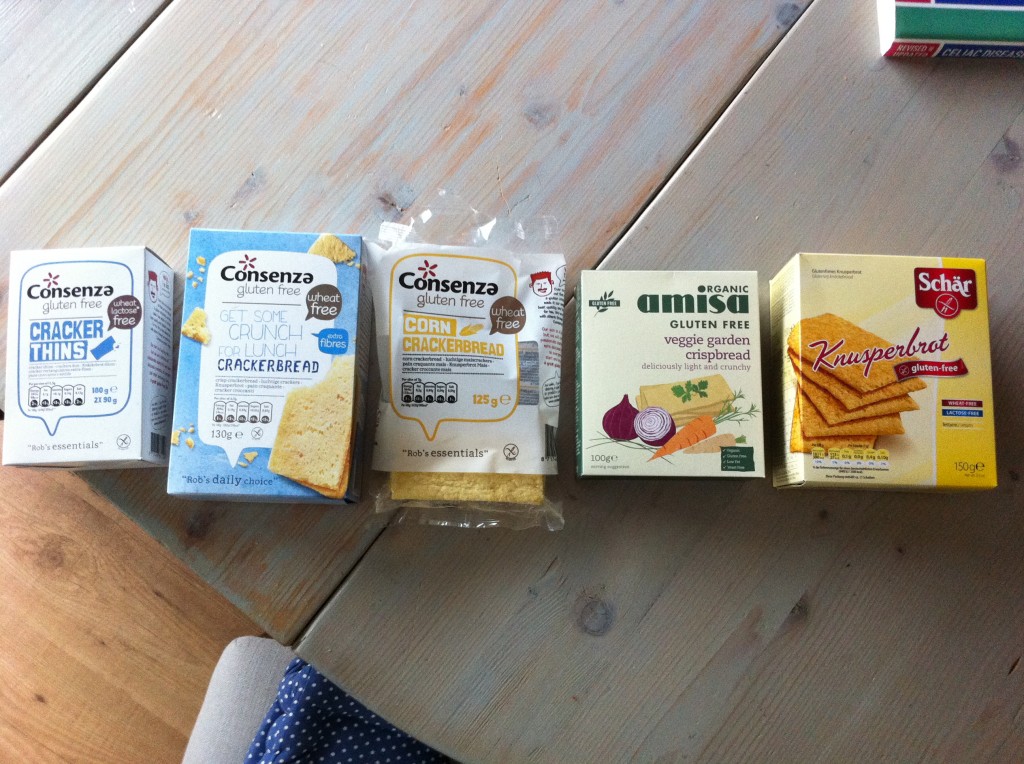 What a difference since I am eating (almost) no bread! I stopped eating bread in the end of November last year. Now, I consume bread or buns from time to time (usually during weekends) but not every day. My famous 'donut', which I was carrying around my waist, is gone! I feel much better physically and I have less tummy cramps. The reason to avoid bread was the fact that the abdomen area fat is contributing to the hormonal imbalances at women (more here).
When I feel like eating a sandwich I use GF crackers. I tested a couple of different brands (also the AH brand which is not on the picture above) but I like the 'crackerbread' from Consenza (in a blue box) most. They contain additional dietary fiber, they have that 'bite' feeling due to their thickness (slightly thicker than other crackers) and the price is reasonable.
3. Gluten free and Dairy free Snacks – it's possible
I grab gluten free cookies from time to time and I like having them always at home (just in case). I am aware, however, that they are not doing me any good. Whenever I have cravings and I feel like snacking something I try to be satisfied with better choices, like the rice-chocolate, Nakd bars or Lovechock chocolates. AH sells cocos chips and although I don't really like cocos – these chips are really nice. If that doesn't help, the refined sugar –free jam Fiordifrutta on a GF cracker usually does the job.
4. Cooking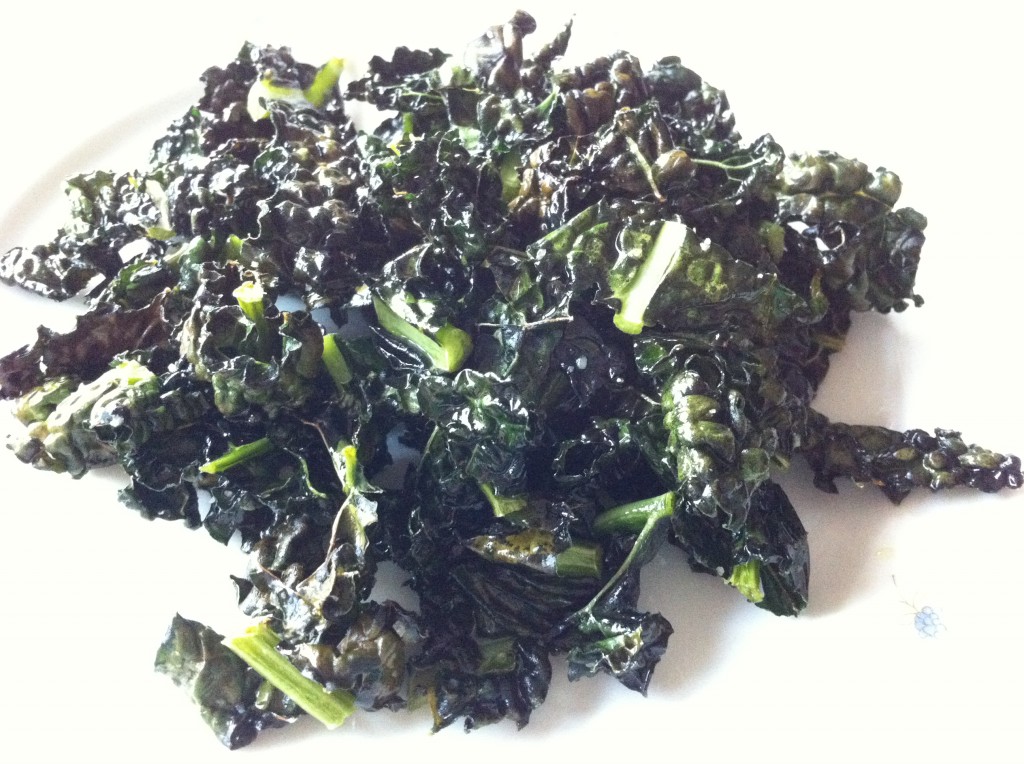 I finally made KALE chips (boerenkool). Pieces of kale, olive oil, salt, a couple of minutes in a hot oven and I had a bowl full of crunchy salty chips.
Cooking together with my partner is always fun. And unhealthy. This time we made bigger versions of our GF 'Saucijzen Broodjes' (typical Dutch sausage breads). We used GF ready dough (you can find it in a freezer in e.g.  EkoPlaza), ground (in a kitchen processor) boiled pork meat and fried onion. I like to keep it easy. On top some egg white and hop to the oven. Once they become golden brown they are ready. We enjoyed a lot!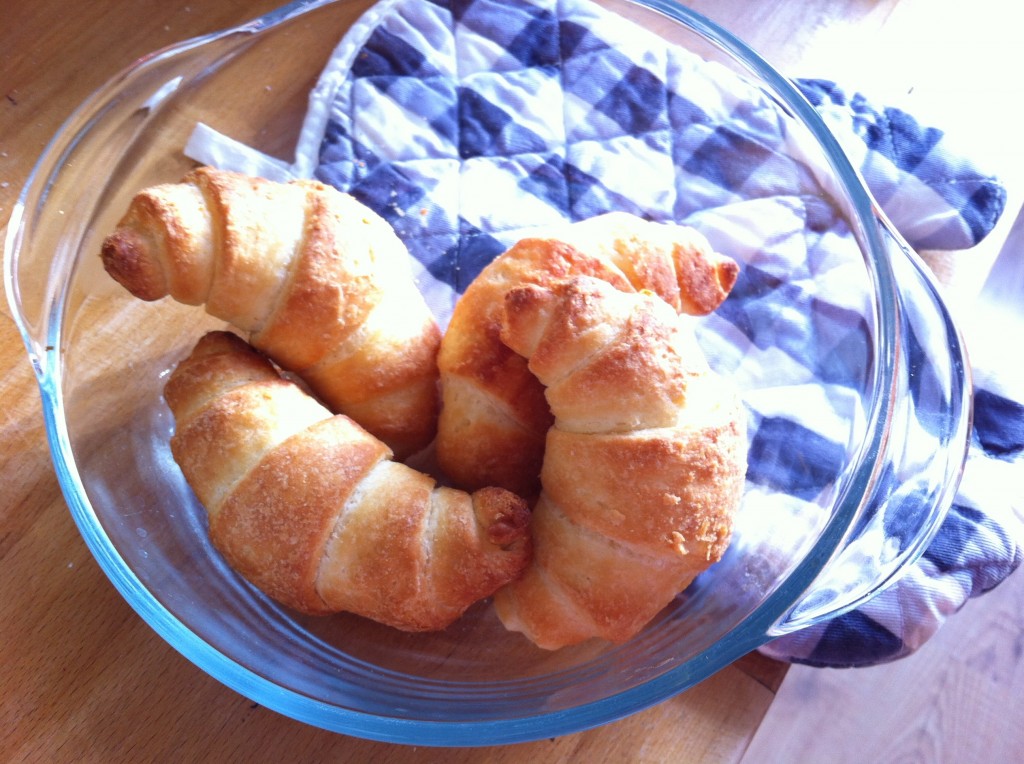 Last time we went to shop in Germany I bought croissants from Dr. Shar (sold frozen). How tasty are they! And how too late I realized that they contain wheat starch. I had some harsh crumps after eating them. Not recommended if you can't tolerate wheat starch. But if you can, you will love it!
5. A new addiction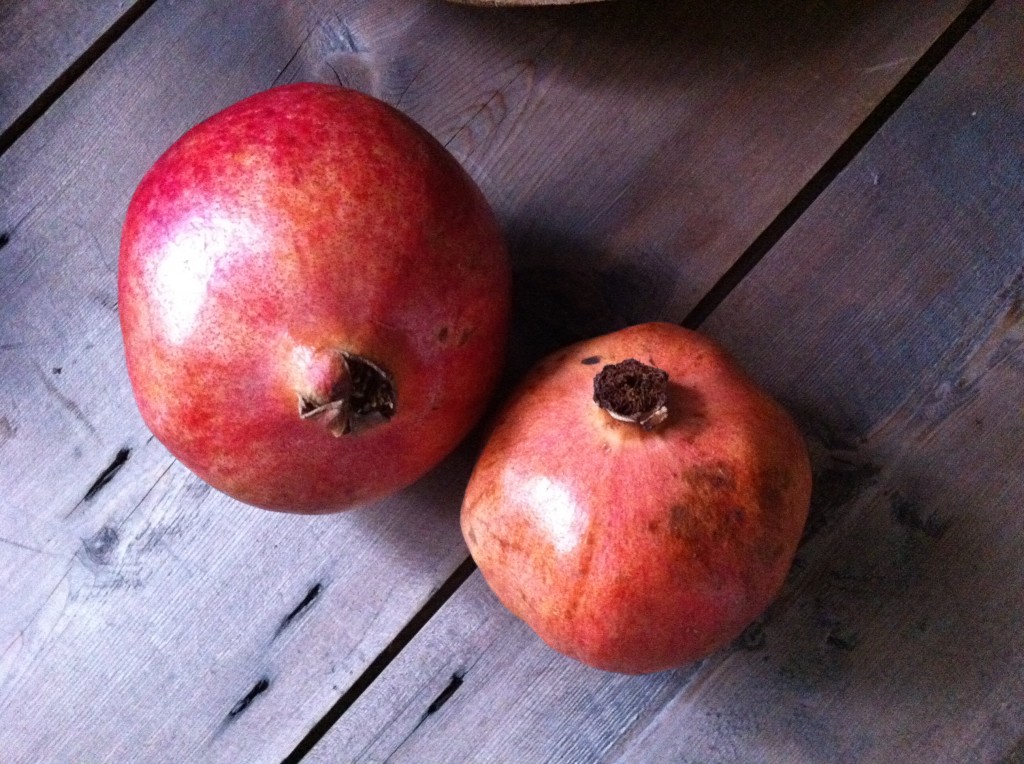 Lately, there was a pomegranate in a Vita-tas I ordered. Usually I don't buy it because I don't like to peel it. But as I already had the fruit at home, I googled what is the best way to peel it (hehe, I google everything) and enjoyed its seeds. Not only was it delicious, it made my brain fog clear up! Now, I am trying to have one at least every second day. It is believed that pomegranate is one of the healthiest fruits. Below some suggested benefits. What is not mentioned below are the anti-inflammatory activity of pomegranate in the gastrointestinal tract (read more here) and the anti-parasite activity. Parasitic infections show up in the human body very often when the immune system is compromised.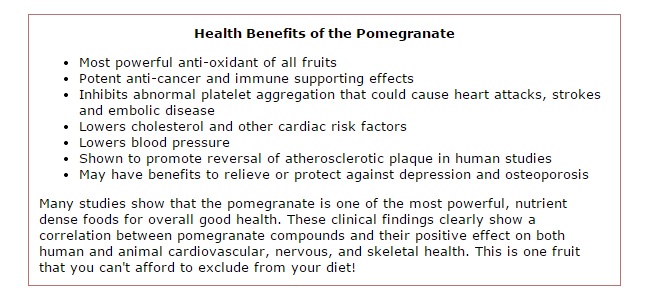 I hope you enjoyed this post. It was fun to share with you.
Cheers,
Kati xxx